Giving the joy of reading: Impact 100, Rotary gift over 600 books to Primary Center
Kate Martin
Wednesday, October 14, 2020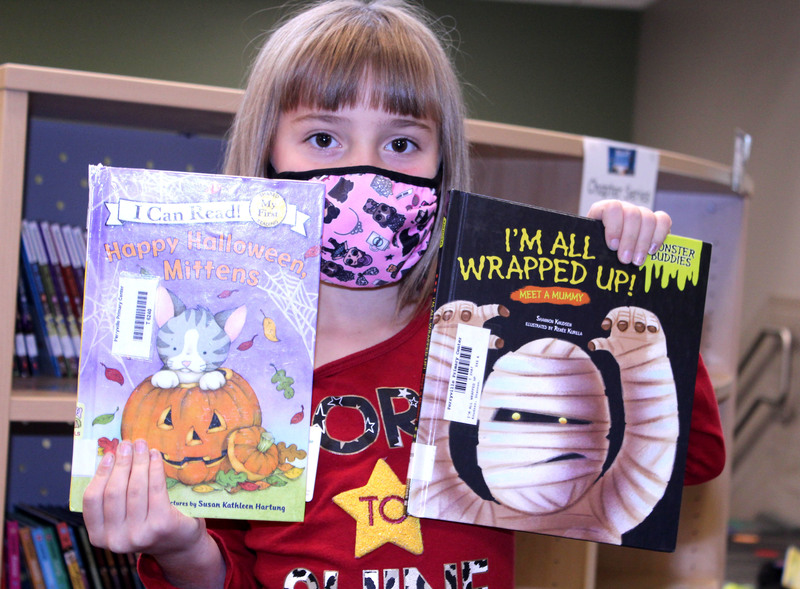 Stepping into Michelle House's library at Perryville Primary Center isn't the serious, shushed visit you may remember from your childhood. Here, the children join Mrs. House in reading — and jumping, dancing and singing, too.
On a recent fall afternoon, first graders gathered on the carpet before Mrs. House to listen to stories about the demotion of Pluto and a chicken whose sofa was ruined by rambunctious cows.
Those books, and more than 600 others, are now available to the youngest readers at Perry County School District 32, thanks to generous donations from Impact 100 Perry County and Perryville Rotary.
Impact 100 Perry County is a group of women philanthropists who give collectively to fund positive change in our community. In March, Impact 100 gifted the new Perryville Primary Center with a $9,000 grant to purchase books for the library. The group also gifted Regional Family Crisis Center and The Life Enrichment Center with $9,000 grants.
Mrs. House purchased 535 books with the Impact 100 grant.
"I was thrilled to learn that we'd received a grant from Impact 100 Perry County," she said. "We know that reading well transforms lives, and it's critical that we develop strong reading skills in young students. The books purchased with through this donation aren't just bringing joy to children today; these books will help them be better students and learners throughout their education and help them be successful as adults."
Natalie Lorenz, interim president of Impact 100, said, "When you get down to it, the mission of Impact 100 Perry County is community betterment – and what better way to support our community than to invest in its future? Our members have contributed to causes for the elderly, the disabled, and those going through hard times in their lives, and now we are filled to the brim with pride to bring things full circle and assist our primary center with the purchase of books for our community's children.
"We look forward to seeing the lasting 'impact' of this contribution on our future leaders for many years to come," she said.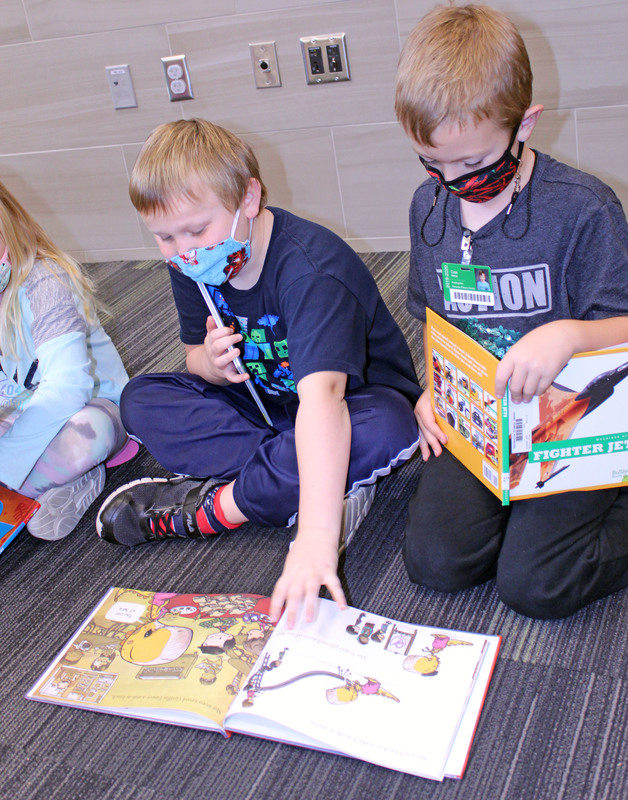 Perryville Rotary donated 129 books to the Primary Center Library, and recently visited school to help catalog the books. Rotarians develop community service projects that address many of today's most critical issues, such as children at risk, poverty and hunger, the environment, illiteracy, and violence.
"Rotary chose this project as one of our annual Community Assistance Program (CAP) grants," said Rotarian Becky Paulus. "Our local funds are matched by funds provided through Rotary International that are distributed to each Rotary District. The Primary Center Library project was suggested by one of our members, Amy Hager. We selected this project as it complies with one of Rotary's areas of focus, basic education and literacy. Our work night fell in September, which is designated by Rotary International as 'literacy month.' We believe that literacy is the base of education and we are very interested in encouraging a love for reading in all young people."
Primary Center Principal Emily Koenig agrees.
"Community groups like Impact 100 and Rotary that provide books to schools are helping children find the joy in reading, which leads to better literacy. It's a gift that will last our students a lifetime."
You can learn more about Impact 100 Perry County at https://www.facebook.com/Impact100PerryCo/.
You can learn more about Perryville Rotary at https://www.facebook.com/RotaryClubOfPerryville/.