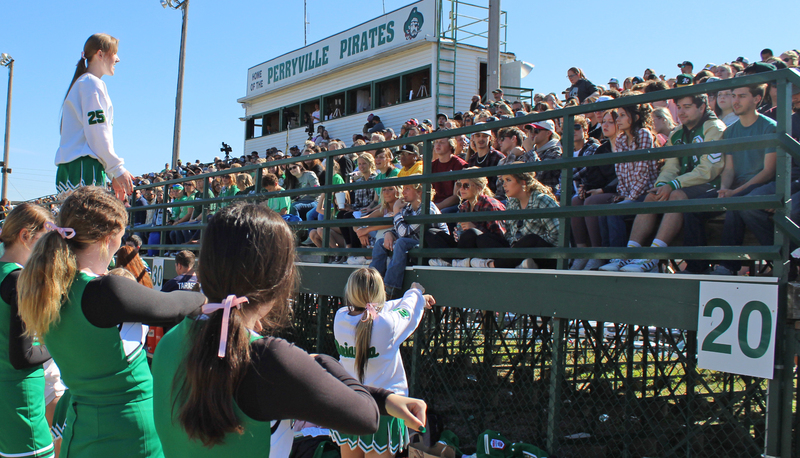 Ava Moll takes to the sky to fire up the crowd Saturday
The Perryville Pirates enjoyed a successful 2022 Homecoming on Saturday, Oct. 15. The football Pirates defeated the Herculaneum Blackcats, 22-20. During halftime, the Marching Buccaneers performed their field show "Invasion" which features an alien invasion of Perryville. PHS seniors Davin Wheeler and Tegan Bishop were crowned the 2022 PHS Homecoming King & Queen. The winners of the high school float contest were announced, with the "Up" float from the sophomore class winning first place, the freshmen won second place, juniors taking third, and seniors finishing fourth.
PHS Color Guard
PHS Marching Buccaneers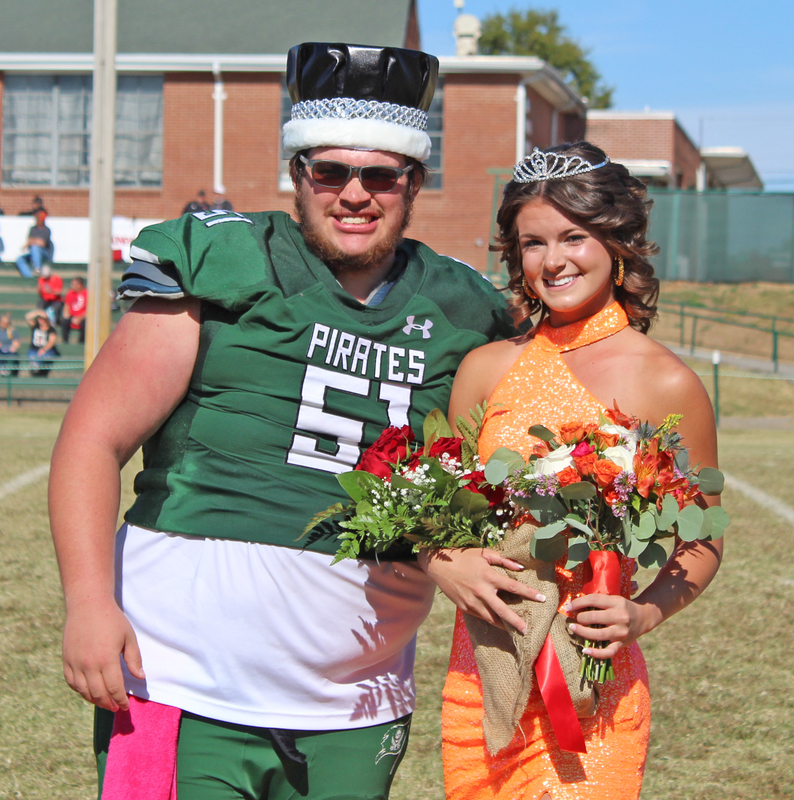 2022 Homecoming King Davin Wheeler, and Queen Tegan Bishop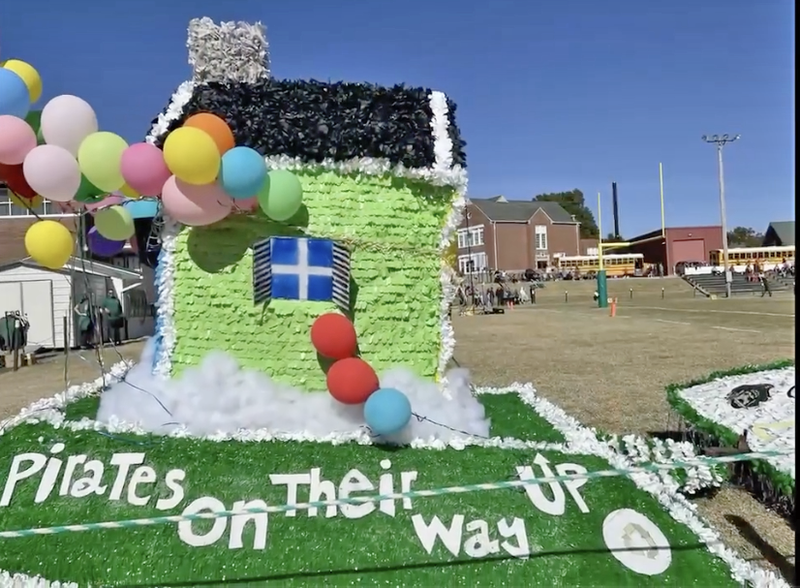 The Class of 2025, the sophomores, won the PHS float competition withe their Disney's "Up" theme.