EDIT MAIN
Coronavirus (COVID-19) Resources
Talking to children about coronavirus
Monday, March 16, 2020 — Perry County School District 32 has announced a precautionary closure, with no classes Wednesday, March 18 through (we anticipate) Monday, April 6. This is a rapidly evolving situation, so be sure to check this page for updates during the closure.
In Superintendent Comstock's letter announcing the closure (available at right), he speaks of the challenge facing us a community in Perry County. And, as adults, we have had and will continue to have, many conversations about this pandemic.
But what do we tell our children?
First, we hope you reassure your children that their teachers and all school staff care deeply for them and want them to be safe and healthy. They are our No. 1 priority. Remind them that their school is a safe place, but right now people are being asked to stay home. Assure them that everyone — their parents, teachers, and our country's leaders — are working tirelessly to keep people healthy and safe, so they can return to their daily routines as soon as possible.
If you would like more guidance for helping your child understand what's happening, The National Association of School Psychologists has compiled tips for Talking To Children About Coronavirus here:
https://www.nasponline.org/resources-and-publications/resources-and-podcasts/school-climate-safety-and-crisis/health-crisis-resources/talking-to-children-about-covid-19-(coronavirus)-a-parent-resource.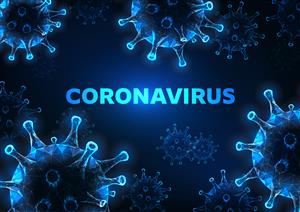 Thursday, March 12, 2020 — At Perry County School District 32, the health, safety, and well-being of our students and staff are our top priorities. With the recently elevated discussion regarding the coronavirus disease (COVID-19) in our nation, we want to take a moment to reinforce preventive safety measures and reference our process and communications.
At this time, there are a growing number of confirmed coronavirus cases in the United States, and the State of Missouri has confirmed multiple cases. You can see an up-to-date, interactive map of confirmed cases from Johns Hopkins University at https://coronavirus.jhu.edu/.
As a school district, we are closely monitoring the situation and taking guidance from the Missouri Department of Health and the U.S. Centers for Disease Control and Prevention (CDC). At this time, there has been no recommendation to close schools in Missouri or the United States.
If such a recommendation is made in the future, we will communicate that information to you through our automated messaging system and District 32 Website http://perrycountysd32.apptegy.us/o/district-32 To ensure that you don't miss important District announcements, provide current contact information to your child's school office.
We encourage our students, staff and families to be mindful of key preventive measures. The CDC offers some tips on its website that can be useful in avoiding the spread of this and other illnesses.
In addition, please remember that if children are sick, they should not be at school. Students need to be fever-free for 24 hours before returning to class after any illness. Please refer to the health guidelines outlined on our district website. Keeping children home when they are sick is critical to prevention.
If you have any questions, please do not hesitate to contact your school office at 573-547-7500.
FAQ
What is Coronavirus?
Coronaviruses are a large family of viruses with common symptoms similar to the flu, which include fever, cough, shortness of breath or difficulty breathing. Severe acute respiratory syndrome coronavirus 2, known as SARS-CoV-2, is the virus strain identified in January that causes COVID-19, coronavirus disease, and is spreading from person to person. The Seattle Times recently published a very helpful and easy-to-understand fact sheet about the virus: https://www.seattletimes.com/seattle-news/health/facts-about-novel-coronavirus-and-how-to-prevent-covid-19/. You can also visit the CDC for information about coronavirus: https://www.cdc.gov/coronavirus/2019-ncov/index.html.
How many confirmed cases of coronavirus are in Perry County, Missouri?
As of Friday, March 13, 2020, Perry County Health Department reported no confirmed cases in Perry County, Missouri. You can view an up-to-date, interactive map of confirmed cases at the Johns Hopkins University website at: https://qz.com/1814380/interactive-map-from-johns-hopkins-shows-coronavirus-in-real-time/.
Do any D32 students or staff have coronavirus?
As of Friday, March 13, 2020, no students or staff are known to have coronavirus. Perry County Health Department will notify Perry County School District 32 if this changes, and we will share that information with parents/guardians through our automated messaging system.
What are the symptoms of coronavirus?
This is a respiratory illness. Symptoms include cough, fever, and/or difficulty breathing. The degree of severity of these symptoms varies. This disease can cause pneumonia. There have been deaths from this illness.
Some people are at higher risk of getting very sick from this illness. This includes:
Older adults
People who have serious chronic medical conditions like:
Heart disease
Diabetes
Lung disease/asthma
Autoimmune disorders
However, most cases (80%) do not appear to be severe. People may experience symptoms similar to a cold or the flu. If you are experiencing symptoms, you should CALL your healthcare provider for further instructions.
How is coronavirus spread?
Like MERS and SARS, COVID-19 closely resembles coronaviruses found in bats but not humans. Scientists believe that the bat virus had a change in its genes that permitted it to spread to humans, possibly via an intermediate carrier (snakes) in an animal market in Wuhan, China.
The CDC at https://www.cdc.gov/coronavirus/2019-ncov/prepare/transmission.html reports that COVID-19 is a new disease and we are still learning how it spreads, the severity of illness it causes, and to what extent it may spread in the United States.
Person to person spread
The virus is thought to spread mainly from person-to-person.
Between people who are in close contact with one another (within about 6 feet).
Through respiratory droplets produced when an infected person coughs or sneezes.
These droplets can land in the mouths or noses of people who are nearby or possibly be inhaled into the lungs.
Can someone spread the virus without being sick?
People are thought to be most contagious when they are most symptomatic (the sickest).
Some spread might be possible before people show symptoms; there have been reports of this occurring with this new coronavirus, but this is not thought to be the main way the virus spreads.
Spread from contact with contaminated surfaces or objecgs
It may be possible that a person can get COVID-19 by touching a surface or object that has the virus on it and then touching their own mouth, nose, or possibly their eyes, but this is not thought to be the main way the virus spreads.
How easily the virus spreads
How easily a virus spreads from person-to-person can vary. Some viruses are highly contagious (spread easily), like measles, while other viruses do not spread as easily. Another factor is whether the spread is sustained, spreading continually without stopping.
The virus that causes COVID-19 seems to be spreading easily and sustainably in the community ("community spread") in some affected geographic areas.
What can I do to prevent coronavirus?
The Missouri Department of Health and Senior Services (DHSS) has established a dedicated website at https://health.mo.gov/living/healthcondiseases/communicable/novel-coronavirus/ that also links to information from the CDC, for those seeking more information about this novel coronavirus. We urge all families to continue the practice of maintaining healthy behaviors necessary during any cold and flu season. These include but are not limited to:
Wash hands frequently with soap and water. Use an alcohol-based hand cleaner if soap and water are not available
Cover nose and mouth with a sleeve or a tissue when coughing or sneezing
Bump elbows rather than shaking hands when greeting others
Avoid touching eyes, nose and mouth to prevent the spread of germs
Clean and disinfect frequently touched surfaces and objects, such as toys and doorknobs, especially if someone is sick
Stay home when you are sick
How does D32 clean and disinfect?
As a public school district, we play an important role in slowing the spread of infection by providing healthy learning environments. Our custodians' current protocol entails using disinfectants approved by the federal Centers for Disease Control and Prevention (CDC) on surfaces like handrails, doorknobs, soap dispensers, toilet paper dispensers, sinks, restroom stall doors, and office counters. In addition, all staff are taking additional measures to disinfect desks, chairs, phones and other high-touch areas.
When should I keep my child home from school?
As a parent, it is sometimes difficult to know when to send your student to school and when to keep them home.
As a general rule, SICK students should STAY HOME, while WELL students BELONG AT SCHOOL.
FEVER: Every home should have a thermometer available to take your child 's temperature. Fevers are generally a sign of an infection. Your student may attend school with a temperature of less than 100 degrees F. However, students should stay home until fever free for 24 hours (without Tylenol or Motrin).
PAIN: An earache should be evaluated by your student's doctor, but staying home from school is not required. If your student has a toothache, contact your dentist. Your student should stay home if headaches, earaches or toothaches are severe and do not respond to acetaminophen or ibuprofen. If pain persists, contact your doctor.
RED EYES: When the white part of the eye appears red and produces a yellow or green crusty material, you should contact your doctor during office hours. Your child may have conjunctivitis (commonly called "pink eye"). Conjunctivitis is a common but troublesome condition which may be a contagious infection. Your student may need prescription eye medication. Your student may return to school after using the prescribed medication for 24 hours. Remember to wash your hands frequently!
COLD, SORE THROAT, COUGH: Children average six to eight colds per year. Your student may attend school if they do not have a fever, excessive coughing or very tired. Call your doctor if cold symptoms and a cough are associated with a fever or if they do not improve. Remind everyone in the family to wash their hands frequently.
RASH: A rash is usually the sign of a viral illness. It may also be a reaction to a medication or chemical (plants, detergents). If your student has an unusual rash or it is associated with a fever, contact your doctor. Keep your student home from school until you have discussed the rash with your doctor. When you call the doctor, you need to know: 1. The location, color and texture of the rash; 2. When the rash began; 3. If your child has a fever; 4. If your child has been exposed to other children with a contagious illness.
STOMACHACHE, VOMITING, DIARRHEA: If your student has vomiting and/or diarrhea, he/she should be kept at home until symptoms have resolved for approximately 24 hours and he/she can keep down food and liquids. Consult your doctor if fever and/or stomach pains persist or if your student is not eating and drinking and appears dehydrated (dry mouth, no tears, and sunken eyes, urinates less than 4 times in 24 hours). Remember to wash your hands. When you call the doctor, you need to know: 1. When the illness began; 2. How often the vomiting or diarrhea is occurring; 3. If your child has lost any weight; 4. If your child also has a fever; 5. If your child is able to drink and retain liquids.
This information is not intended as medical advice, but as simple guidelines to follow until you can contact your doctor or healthcare provider for advice. Always consult your doctor during office hours, or immediately, if any symptoms become severe.
What should I do if my student gets coronavirus?
Any student or staff member who tests positive for the virus under any circumstances must stay home and avoid contact with others for the length of their illness plus 14 days following the end of symptoms. This quarantine extends to family members and anyone else who lives with the person who tested positive. During these 14 days, students will not be penalized and will receive make-up schoolwork.
For more information, you can call the Department of Health and Human Services Coronavirus 24/7 Hotline at 877-435-8411.
Where can I find more information about coronavirus?
This is an evolving situation. Stay up to date by consulting the following webpages: