EDIT MAIN
iSTEPs
innovative Specialized Training Empowering Professionals
At school everyone's job is to learn.
-National Staff Development Council
iSTEPS 1
TechKnowledge Basics
(innovative Specialized Training Empowering Professionals)
TechKnowledge Basics
Criteria
All educators new to the district are expected to be at this level by mid-fall of the year they were hired.
Accountability will be the responsibility of the educators.
Teachers may contact Lisa Bailey by email or at extension 561 to schedule work sessions as needed.
Links to the Basic Skills Checklists on Google Forms are below and should be completed by October 15.
Teachers will received website instruction and will complete the Homepage and Meet the Teacher pages of their classroom website by October 15.

Checklists
National Educational Technology Standards for Students and Teachers
Evaluation for iSTEPs 1
Successfully completed checklists in Google Forms
Webpage requirements completed
Educators receive a personalized jump drive when completed
iSTEPS 2
Best Practices for the Classroom
(innovative Specialized Training Empowering Professionals)
Best Practices for the Classroom
Professional Development Overview
Perry County School District #32
2017-18
August 1, 2, 3, 2017
New Teacher Workshops-8:00-3:00, PCSD Teachers new to the district
August 8, 9, 14, 2017
Pre-School Workshops 8:00-3:00, All PCSD Teachers
August 10, 1017
Back-to-School Conference at the American Legion-8:00-11:30, All Perry County Educators/Staff
MSBA Essential Training in each building-12:30-3:00, All PCSD Staff
October 16, 2017
Vertical Teams-8:00-9:15
PLCs-9:30-11:00
Lunch-11:00-12:00
Classified PD offered 8-11 am
Cafeteria Style PD-12:00-3:00
November 10, 2017
Vertical Teams-8:00-9:15
PLCs-9:30-11:00
Lunch-11:00-12:00
Building Initiatives-12:00-3:00
January 2, 2018
Vertical Teams-8:00-9:15
PLCs-9:30-11:00
Lunch-11:00-12:00
Teacher Work afternoon-12:00-3:00
March 12, 2018
Vertical Team-8:00-9:15
Assessment Prep-9:30-11:00
Lunch-11:00-12:00
Ed Camp-Instructional Strategies-12:00-3:00
iSTEPS 3
(innovative Specialized Training Empowering Professionals)
21st Century Classroom
Putting a computer in the hands of every child -24 hours a day, 7 days a week-
is key to meaningful, effective integration of technology in education.
-Pamela Livingston, 1-to-1 Learning Laptop Programs That Work, 2nd Edition, ISTE
Resources
Technology Initiative Timeline
21st Century Classroom
Supportive Reads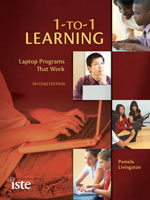 1-to-1 Learning Laptop Programs That Work
When all students in the classroom have a laptop, tablet, or handheld computer at their fingertips, a whole new world of instructional possibilities appears. Get ready to tap those possibilities with Pamela Livingston's guide to 1-to-1 programs that work
Empowering Students With Technology

by Alan NovemberYear Published: 2010
Alan November provides an exceptional lens that clarifies the confusion in the field. Educators know the significance and the impact of technology on education, but many don't understand how to make good use of technology to further student learning. November presents both the theoretical and practical in such a compelling way that it makes me want to remind educators that we cannot keep doing what we have always done-not with the possibilities that technology opens for us!" (Bena Kallick, Educational Consultant )
From Fear to Facebook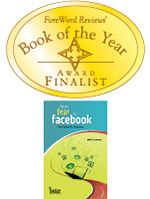 by Matt LevinsonYear Published: 2010
"From Fear to Facebook is an insider's view of the journey from peril to possibility with digital media in school communities. Matt Levinson gives a clear picture of how communities need to work together to create safe, innovative opportunities for kids to learn with digital media.
—Jim Steyer, CEO and Founder, Common Sense Media
A quote from Proverbs goes as follows: "Where there is no vision, the people perish."
-Milt Dougherty on Vision and Leadership1-to-1 Learning Laptop Programs That Work, 2nd Edition, p. 114, ISTE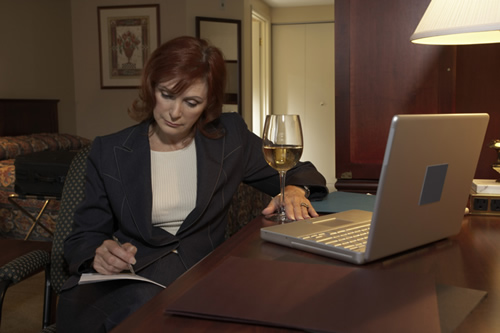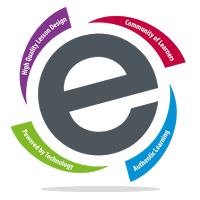 Participants in iSTEPS3 complete the 2 year eMINTS4All professional development program.
http://pcsd32.schoolwires.net//site/Default.aspx?PageID=2259

Course Goal:
Participants leave the course with a standards-based unit plan, support materials, and implementation strategies to improve and assess students' higher-order thinking with the use of free online tools.