EDIT MAIN
Graphic Design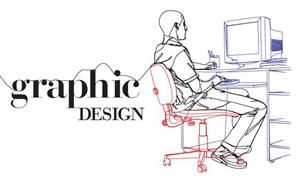 is a program designed to prepare students for entry-level employment or advanced training in the offset printing industry. Instruction includes hands-on experiences in safety, job orders, customer layouts, typography, electronics imaging, screen press operations, process camera, image assembly, platemaking and digital plate making, press operations, finishing operations, paper and packaging. News Flash: The Graphic Design program was able to acquire a vinyl sign plotter/cutter and a heat press.. Now the students are capable of making signs, stickers, iron on transfers, etc.
Hands-on lab experiences are a major portion of this program.
This is an outstanding opportunity for anyone choosing the graphic design field.
[ModuleInstance->Description]
You need at least version 7 of Flash player. Download latest version here!
Portfolio Designs

This website will inspire the designer through the works of other designers

Portfolio Samples

This website allows the designer to see what other designers have created and to get ideas from those creations.

Designer Today

This is a great website for the student who wants to know what is going on in the design world. This website is full of articles from designers who share their creations to stories about the latest in design technology.