EDIT MAIN
Nurse
Welcome to the Middle School's nurse's page.
We are here to help with the students immediate health needs.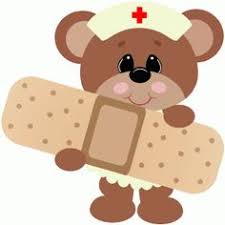 Connie Prost, RN
Phone: 547-7500 Ext 227
E-mail: cprost@pcsd32.com
Middle School Screening List
Grade 6 Hearing screening in the fall
Grade 7 Vision screening in the fall
We will do a head lice/nits screening at the beginning of the school year and at the beginning of second semester on students with prior detections.
All new students to the district will receive a head lice/nits, vision and hearing screening.
We will notify parents/guardians if we find abnormal finding with screenings.
Health information in Student Handbook
Health Services
The Perry County School District No. 32 operates a district-wide student health service program.
The health service staff is responsible for providing first aid or emergency treatment for students in cases of sudden illness or injury. For some cases, students are given re-useable ice packs or ace bandages. Those are for student use and must be returned to the health office. If they are lost or not returned, a fee will be charged to the student.
In keeping with the requirements of the Missouri Immunization Law, all children enrolling in the district must provide immunization records that are complete and up-to-date. Children in noncompliance will be prohibited from enrolling in or attending school until all immunization
requirements are met. Cumulative health records are maintained for all students which include their immunizations, history of diseases, results of testing at school, physical examination results and other health information. New completed emergency forms are required each school year in order to have current information available.
All medications, including prescription and over-the-counter medications, will not be given by the nurse except on a specific written order from the doctor. The order should state the name of the student, name of the drug, dosage, frequency of administration, route of administration,
diagnosis and the prescriber's name. All medication, prescription or over-the-counter, must be in a pharmacy or manufacturer-labeled container. A parent/guardian must deliver all medications (including over-the-counter medications) to be administered at school to the school nurse or designee. No student should have these in their possession at any time or suspension will result.
The district will provide secure, locked storage for medication to prevent diversion, misuse or ingestion by another individual. The MS nurse's office retains certain supplies to manage minor injuries/complaints of the students. The nurse uses these supplies at her discretion. If you do not
want any/all of these supplies to be used on your child or want to be notified before they are used, please notify the nurse with a signed note at the beginning of the school year. These supplies are listed as follows: Skin Care lotion, petroleum jelly, Any Over-the-Counter Anti-itch cream/lotion/gel, triple antibiotic ointment, Over-the-counter fungal cream, Over-the-Counter ointment for burns and Aloe, Carmex ointment, Orajel for toothache, sting kill swabs-topical anesthetic for bee/insect stings, Any Over-the-Counter eye drops/contact solution and/or eye wash, hydrogen peroxide, rubbing alcohol, Bactine, antacid tablets, nail polish remover, salt water gargle, Prid drawing salve.
1. To be excused from class to see the nurse:
Ask your teacher for an excuse form to go to the nurse
Report to the health office
Report directly back to the classroom and give
the excuse form to your teacher
2. In an emergency, report to the nurse immediately.
3. To be excused from physical education class because of illness or injury:
Bring a note from your parents or guardian stating the
reason for the excuse.
A doctor's excuse is required if the student is to be excused or an extended period oftime.
Take the doctor's note to the nurse before school; parent's note to your P.E. teacher at
your regular P.E. class time.
The teacher will sign the forms and you are to return the original copy to the health office
Immunizations for Middle School
Missouri State law requirements.
All students must present documentation of up-to-date immunization status, including month, day, and year each immunization was given before attending school. This is for new students to our school district.
* A Tdap, which contains pertussis vaccine,& Meningococcal vaccine is required for students enrolled in the eighth grade. This shot will need to be received before the first day of their eighth grade. Documentation of when the student received this shot will need to be given to the Middle School Health Office. Please remember to send the documentation for all shots given by Perry County Health Department, your doctors office, or hospital to the Middle School Health office.
Thank you for your cooperation.
Medical Web Resources
A list of web sites that may help with health questions.
1. Webmd.com
3. CDC.gov (Centers for Disease Control)