EDIT MAIN
P.I.E.
Welcome to PIE!
P.I.E. (Parents Involved in Education) is a parent group committed to improving our children's opportunities at PES. We welcome anyone willing to donate their time or talents to help our cause. From fundraising to campus improvement days, there is a wide variety of ways to be involved.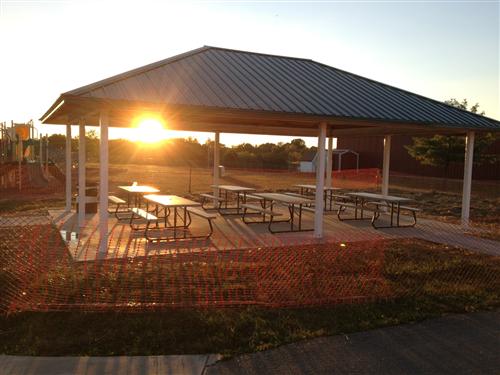 Thank you to all the parents who helped out today during the playground workday.
Other projects include:
* purchase new equipment to improve two playgrounds
* purchase a new PA system for the multipurpose room
* remodel the library including new flooring and a desk
* purchase 2 picnic tables for the courtyard
* remodel the PES MultiPurpose Room
Current Events:
* Bring in those tabs! Can tabs are collected throughout the year
Please contact us to see how you can help!
jnarrow@pcsd32.com
You need at least version 7 of Flash player. Download latest version here!
FAQs
Who can join PIE?

Any parent or guardian of a Perryville Elementary School student is invited to join Parents Involved in Education.

Am I obligated to help at every event or attend every meeting?

No, you are not. The great thing about PIE is that you can attend as your schedule allows. For example, if you can not attend the meetings, but are able to help volunteer during the popsicle sales that is great. We appreciate any and all help that we can get!

What do you do with the money you raise?

Each year we create a wish list of things we would like to complete. We get our ideas from parents and faculty during our regularly scheduled meetings at the beginning of each year.

How can I "join" PIE?

You can just show up at one of our meetings to find out what we are all about, You can also like us on facebook and let us know what your are able to help with. You can also keep up with us on the perryville,k12.mo.us website.