EDIT MAIN
Band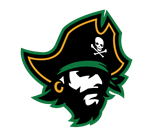 Band Directors: Jerry Childers, David Barani
Phone Ext:611
Our band program begins in sixth grade. Mr Barani teaches woodwinds and percussion and is the Middle School Band Director. Mr Childers teaches the brass classes, the High School Jazz Band, and is the High School Band Director.
To contact either one of us:
Email:
jchilder@pcsd32.com
dbarani@pcsd32.com
Please follow our facebook pages.
You could add MS Facebook:
https://m.facebook.com/perrycountymsbands/
And MS website: