EDIT MAIN
Future Business Leaders of America (FBLA)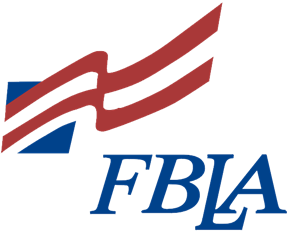 The Sponsors of Future Business Leaders of America (FBLA) are:
| | | |
| --- | --- | --- |
| NAME | Email | Telephone |
| Amy Camarillo | acamarillo@pcsd32.com | 573-547-7500, ext. 245 |
| Dan Brooks | dbrooks@pcsd32.com | 573-547-7500, ext. 455 |
Future Business Leaders of America (FBLA) is an American career and technical student organization whose primary mission is to help students have a smooth transition into the business and career world. With nine major goal, joining FBLA is guaranteed to get you the skills you need to be a success in your careers and endeavors. They are to develop competent and aggressive business leadership, strengthen the confidence of students in themselves and their work, to create more interest in and understanding of the American business enterprise, encourage members in the development of individual projects that contribute to the improvement of our homes, businesses, and community. As well as develop character, prepare for useful citizenship, and fostering patriotism, encouraging and practicing proper money management , encouraging scholarship and school enthusiasm. And assisting student in the establishments of occupational goals, and to facilitate the transition from school to work. Joining FBLA, you would be one of a quarter of a million students joined together to display their skills of leadership and business knowledge.
For more information about FBLA, click here.