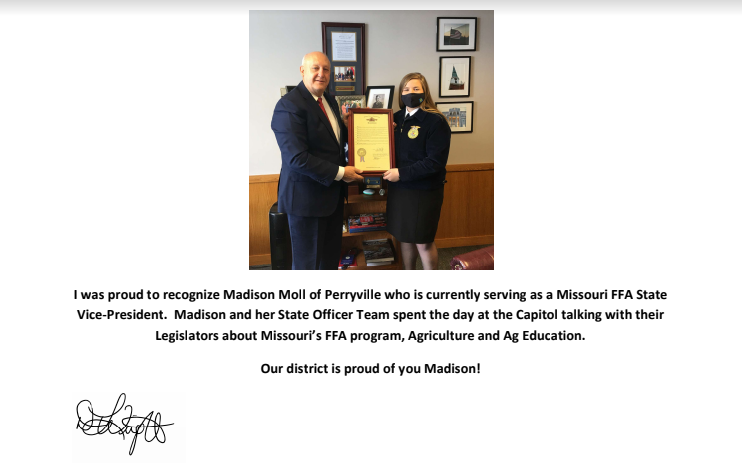 Madison Moll - Missouri State FFA Vice President
Perryville Area Career & Technology Center
Friday, February 12, 2021
Former Perryville Chapter FFA President, Madison Moll, was recently recognized by Missouri State Representative, Mr. Dale Wright. Madison is currently attending the University of Missouri - Columbia and currently serves as the Missouri State FFA Vice President.

Madison we are proud of you...you are an awesome representative of Perry County!

February 20 - 27, 2021 is National FFA Week!