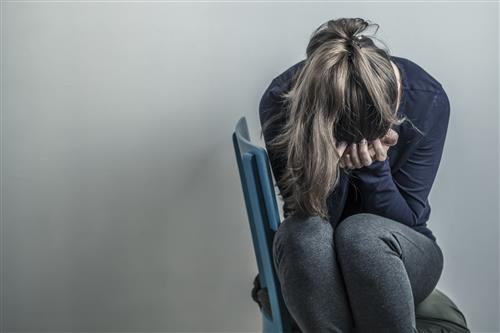 District 32 offers new youth suicide prevention tool to parents
Perry County School District 32 is offering a new tool to help our schools and parents identify the risk of youth suicide and self-harm.
"This school year, Perry County School District 32 has adopted GoGuardian Beacon services as part of our school's broader suicide prevention program," said Assistant Superintendent Jeanie White. "Suicide is now one of the most pressing issues facing youth; in fact, 8.6 percent of high school students in 2015 reported having made a suicide attempt over the past 12 months according to the Center of Disease Control. That's 8 out of every 100 high school students."
With these staggering statistics, GoGuardian Beacon is an important safety service that District 32 can offer, through our firewall and content filter program, to the students at all of our schools. District administrators have been using the tool since fall.
Parents were notified this week that GoGuardian Beacon's parent notification system would be activated on March 2, 2020. Parents are urged to provide working email addresses and cell phone numbers to their school offices in order to benefit from this free service.
Beacon enables parents, who are a vital key in every child's support network, to receive a notification, around the clock, whenever their child's online activity indicates that a student using a District 32 device searches, creates, views, or interacts with online content that could be related to suicide or self-harm. The notification is copied below.
Notification is also sent to school counselors and/or administrators, who receive a report during school hours. Counselors and/or administrators will make contact with both the student and the parent when school is in session to offer support and resources, which can include visits with the school counselor or in-school crisis counselors provided in partnership with Community Counseling Center.
"Last fall as part of our Parent Connection conversation series, we hosted a Signs of Suicide session," said Special Services Director Stacey Seabaugh. "It was presented by Southeast Prevention Resource Center and Perry County Community Task Force, and they shared local statistics on youth suicide."
Those statistics are sobering. The SPRC provided results of the 2016 student survey of Perry County students at all schools in Grades 6-8, which showed that 6.9% of local children in that group considered suicide, while 4.1 percent had attempted suicide.
"Our administrative and counseling teams were well aware of the increase in suicidal and self-harm ideation among our students," Seabaugh said. "But we were all stunned at just how much of an increase in suicidal ideation and attempts that students were self-reporting. At that time, we pledged to invest more time and resources into educating our students, staff and community about youth suicide prevention."
In addition to Go Guardian Beacon, the District has provided additional suicide prevention and trauma-informed schools training to all staff, and has brought in age-appropriate speakers and programs designed to prevent youth suicide.
If you are considering self-harm or suicide, please reach out to the National Suicide Prevention Lifeline at
1-800-273-8255 or text TALK to 741741 to contact the Crisis Text Line.
The parent notification from GoGuardian Beacon email reads:
Hello,
We have reason to believe your child was recently browsing content related to suicide or self harm.
This is based on an alert generated by a software tool your school uses to monitor its school-managed devices. Because this is only based on your child's online activity, it should not be used as a medical or psychological assessment of your child's condition, but more so an indicator that you should speak with your child about what is troubling them.
First, start by checking in with your child, ask them how they are doing and see if they require additional care. It's ok to be direct and ask "Are you thinking about suicide?"
We understand this information can be troubling, but this is also a great opportunity to speak with your child. Emotional ups and downs and general curiosity is a natural part of child development. However, due to the sensitive nature of this topic, we encourage you to reach out to your child to get more information.
Additionally, you can call your child's school main line or school counselor department when school is back in session to further devise a course of action. Please note, this message has been automatically generated by the school's notification system and school officials may not be aware of this alert yet.
If you or your child needs urgent help before school is back in session, you can also reach out to other members of your community such as your pediatrician or family doctor, or call the Substance Abuse and Mental Health Services Administration (SAMHSA) Treatment Referral Helpline at 1-800-662-HELP (4357) to locate treatment services in your area.
You can also call Community Counseling Center's Crisis Line at 1-800-356-5395 or the National Suicide Prevention Lifeline 1-800-273-TALK (8255) or Text TALK to 741741 for the Crisis Text Line. Additionally, you can call 911 for an emergency, or go to the nearest emergency room.
There are a lot of resources to help guide you through this important process, tackling everything from what warning signs to look out for, tips on how to start the conversation, to what mental and medical health professionals are available. To get you started, here are a few resources from experts in suicide prevention:
Society for the Prevention of Teen Suicide Parent Portalhttp://www.sptsusa.org/parents/
National Suicide Prevention Lifelinehttps://suicidepreventionlifeline.org/
1-800-273-8255
American Association for Suicidology - Youth Suicide Warning Signshttps://www.youthsuicidewarningsigns.org/
5 Steps to Keep Someone Thinking About Suicide Safehttp://www.bethe1to.com/bethe1to-steps-evidence/
The American Foundation for Suicide Preventionhttps://afsp.org/campaigns/talk-about-mental-health-awareness/teens-and-suicide-what-parents-should-know/
The Trevor Project Suicide Prevention for LGBTQ young people
Call: 1-866-488-7386
Text: 678-678http://www.thetrevorproject.org/Help