EDIT MAIN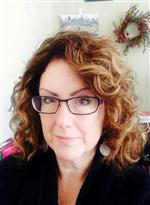 Jane Narrow
Elementary School Principal
jnarrow@pcsd32.com
573-547-7500, ext. 380
What a delight it is to be able to serve families and work with children every day at Perryville Elementary School! I have always felt that it is a privilege to work for Perry County District 32. Perryville High School is my alma mater, and my children also graduated from PHS. My family members are proud Perryville Pirates. In my family, we have always believed in the power of education to make life better. Three of our six children are educators; school has been a centerpiece in our family lives.
For 21 years, I taught middle school English Language Arts at Perry County Middle School. During the 2015-16 school year, I became the assistant middle school principal at PCMS. In the fall of 2016, I began a three-year tenure as assistant principal at Perryville Elementary School (K-4). This year, I am thrilled to serve as principal at Perryville Elementary School, newly organized as a 3rd-5th building. With the amazing staff at PES, I will continue to support our students and staff, building an environment that focuses on community, hard work, and excellence.
I emphatically believe that as educators, we can positively impact children for the rest of their lives. It happens a moment at a time through our words and actions.
These are exciting times in Perryville as we are building and renovating our schools and building an innovative, positive team of educators. Everything we do is for our students - every day. What an amazing time to be a Pirate!