EDIT MAIN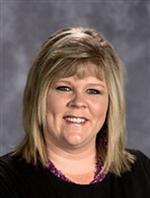 Jeanie White
Assistant Superintendent
jwhite@pcsd32.com
573-547-7500, ext. 328
What an honor it is to serve as Perry County School District #32's Assistant Superintendent! There is no doubt that the Perryville Pirate community is one of the most active and supportive communities around. As a high school graduate of Fredericktown High School, I spent many hours competing in the Pirate's gymnasium and have seen first hand the pride and tradition of the community and school.
My family and I are very excited to be a part of the Pirate team and the Perryville community.
I obtained my Associate's Degree at Mineral Area College, Bachelor's Degree at Central Methodist College, Master's Degree at Lindenwood University, Specialist Degree at William Wood University and am currently looking into a Doctorate's program that will fit into my busy schedule. I have been an educator for over twenty years. I started my career at Crawford County R-1 School District as a classroom teacher for ten years, went to Oregan-Howell R-3 School District as the K-12 administrator for five years, and served as the 7-12 instructional leader, Jr. High principal for five years at the Laclede County R-1 School District, and now the Perry County School District #32 as the Assistant Superintendent since 2014. I have been very blessed throughout my career working with children of all ages and abilities and talented and dedicated educators.
My office is always open for any of your district needs or if you would just like to stop by to say hello.