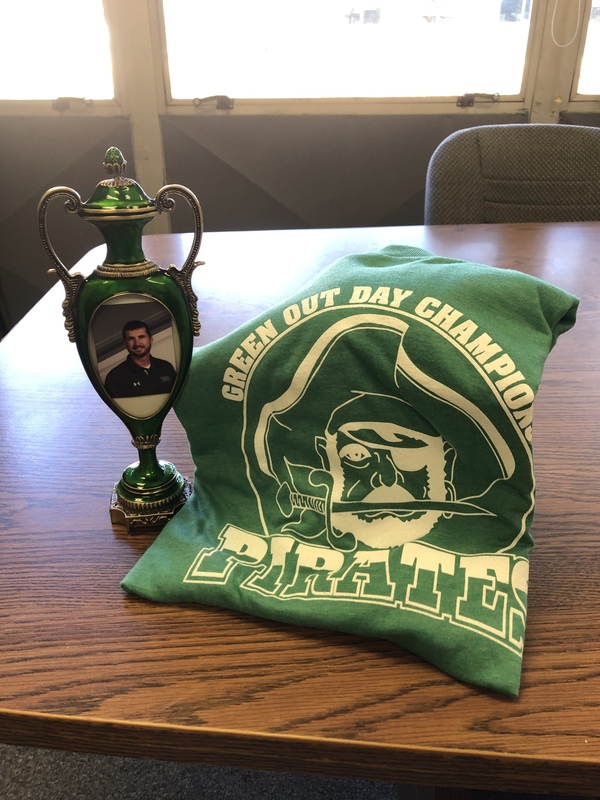 Perry County Middle School won the annual Green Out Challenge at District 32 with 100% participation. The Traveling Spirit Trophy will reside at PCMS for the next year!
A slideshow of photos can be viewed at https://youtu.be/KaAXE8nW2iU
the
The District administrative team got into the spirit of the challenge, too!